Benevento pants' fit -  slim and regular fit.
Designing the pants, we took a couple of factors into consideration. Adjusting the style to the local men's shape, applying the rules of classic elegance, and meeting our customer's needs. 
We decided to create three kinds of fits – Barnaba, Cesare and Ivo fit.
Barnaba Regular fit pants:
Barnaba fit trousers can be defined as regular-fit pants. They have more space around the hips and thighs which makes them a great choice for bigger men, with wider thighs and those looking for classic look.
Barnaba fit features higher rise and the legs of the pants in this fit are slightly tapered, which creates a modern yet classy look.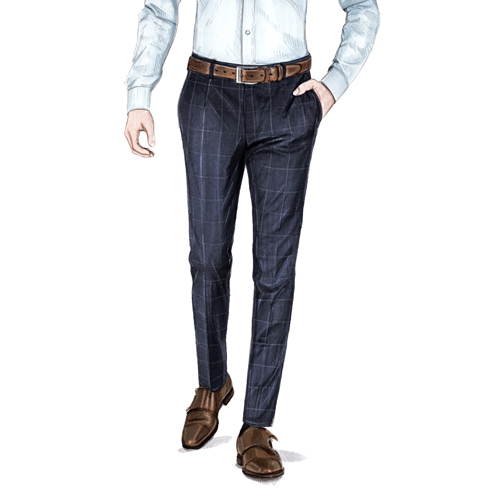 Barnaba II Regular fit pants – pleated cuffed pants
We added even more space around hips and created Barnaba II fit that features pleats and high rise.  Barnaba II pants will make you look like a real gentleman with class with it's clean lines and regular leg fit.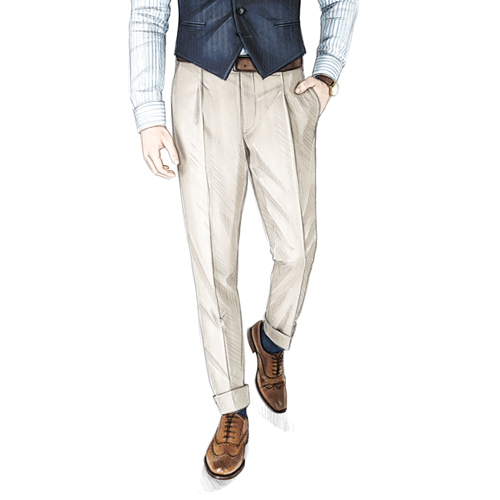 Cesare – slim-fit pants
Our Cesare style pants are more fitted and it's a slim cut with mid rise. They accentuate the body silhouette, but are not too tight at the same time. The legs of the pants are tapered.